Episodes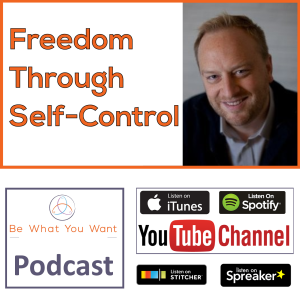 Wednesday May 22, 2019
Wednesday May 22, 2019
We talk about Your Future Self, Self-Control, Spirituality & Universal Laws, plus much more in this deep and meaningful podcast with Drew Dyck.
Drew Dyck (M.A. in Theology) is an editor at Moody Publishers and the former managing editor of Leadership Journal. His work has been featured in USA Today, the Huffington Post, Christianity Today, and CNN.com. Drew is the author of Generation Ex-Christian and Yawning at Tigers.
Today we're going to discuss Self-Control, your Future Self, Brain Science and even lessons the Bible in this arena!
Twitter: https://twitter.com/drewdyck
Buy The Book: https://tinyurl.com/y6afmrxy
Our Website: https://www.armuna.co
Our Online Courses: https://bewhatyouwant.teachable.com/